It's kind of nice to live on the outskirts of town–the distance to the outer industrial district of Århus and to the rural idyll of the Fulden village is about the same.
When I jump on my bicycle and go about twenty minutes to the north-west I end up in the industrial district of southern Århus with car dealers, the local power plant and container parking.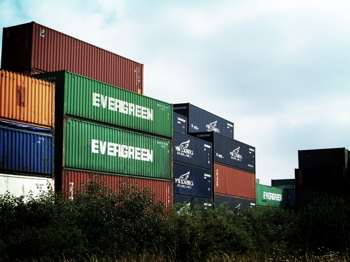 It's not a picturesque neighborhood but very quiet on a saturday afternoon, which is when the photo of the containers was taken.
Equally quiet, in a very different sense of the word, is the small village Fulden, which I get to in about the same time riding to the east. This photo is taken on another day just before nightfall.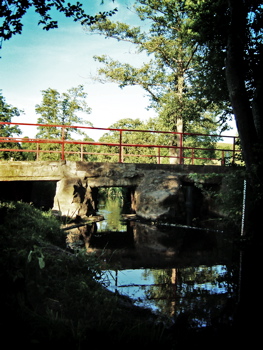 Both photos here have been photoshopped a bit to give them a slight Lomographic tone. I'll probably get back to how I did that in a later article–it's a combination of some of the techniques found on other sites.